Leadership Team
Dr. Shashwati Mohan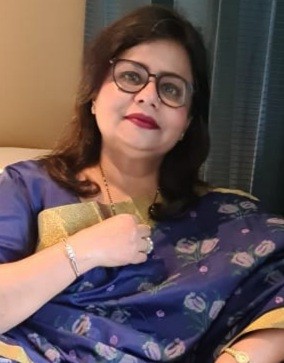 Dr. Shashwati Mohan is a Behavioural Specialist and Practicing consultant. MPH from Delhi University and Management Post Graduate from Faculty of Management Studies Delhi, Shashwati has 25 years of functioning experience in both service and manufacturing industry. She comes with diversified management exposure in Strategic Planning, Marketing & Distribution, Human Resource, Learning & Development while working in Fortune 100 companies. She has worked in sectors of Hospitality / Textile / FMCG / IT / Health Care / Banking & Insurance.
Shashwati has also been imparting learning & education as guest faculty with prominent organizations / institutes covering an entire array of managerial, functional, technical, cultural, skill-based, interpersonal & motivational topics.
Rajeev Agrawal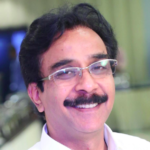 Rajeev Agrawal is a B.Tech in Mechanical Engineering from NIT Kurukshetra and Masters with Clinical Psychology (Gold Medalist). He is an Educator, Business Consultant and a successful Entrepreneur and an established industrialist from Mandideep. Rajeev is an eminent speaker and member of FICCI and CII. He is actively supporting an NGO named "Digdarshika Institute of Rehabilitation & Research". Rajeev is also a Holistic Learning & Development professional, Life Coach and a practicing psychologist.
Arnab Mallik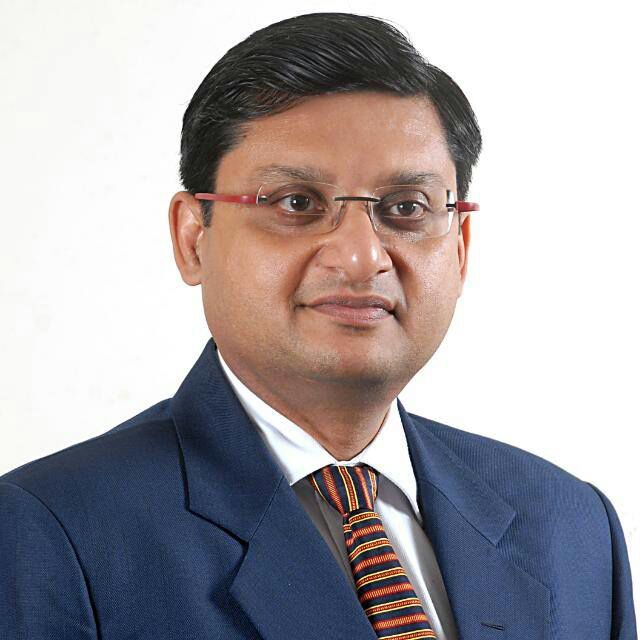 Arnab Mallik is a Statistics graduate from Presidency College and Management Post Graduate from IIM Ahmedabad. He has 27 years of Retail Banking, Insurance, Stock broking & Wealth Management experience in key top leadership roles with Fortune 100 Companies. Arnab has been part of government policy frame work of Indian Industry and Commerce at both state and central level policy framing. His key contributions have benefited and impacted the Indian Industry in many ways.
Arnab is a leader who has been a keen planner and an astute manager with flair for implementing new systems, streamlining operations, customer relationship management and proactive business planning. He is known for giving sustainable commercial and customer outcomes across a variety of organisations and assignments including scenarios involving, restructuring for growth, underperforming business turnarounds and productivity enhancements/efficiencies.
A transformational leader who has ensured a consistent stream of future leaders within the industry to take larger roles over time. Improvement through people empowerment in all business activities is one prominent trait, for which he is known within and outside the industry. He has inspired many personnel towards delivering extra ordinary results.
Pooja Jain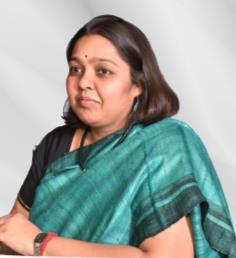 Pooja Jain is a keen explorer and learner of Applied Behavorial Sciences. She has been working in the areas of consulting, training & coaching interventions for learning, change & development at individual, team, leadership & organization levels. Her repertoire of Applied Behavioural Science methodologies include Coaching, Mentoring and Counselling using Appreciative Inquiry, JOHARI Window, Belbin Team Roles, MBTI, NLP, FIRO-B etc.
She carries a total experience of almost 20 years and her expertise lies in the areas of Leadership Assessment & Development, Design and implementation of selection and development processes (i.e. Talent Acquisition, Talent Management and Talent Development); Strategic Talent Management program for High Potential; Values at Work; Experiential Learning for behavioral trainings, aligning HR processes like PMS etc. She has till date assessed over 1000 senior leaders across various sectors and industries and more than 2000 management graduates and has been working as a Behavioral / Experiential Learning Facilitator both for corporates as well as management institutes.
In addition to all this she is a certified Career Counsellor and has a passion for Career guidance and Coaching. She has been providing career coaching to students and working professionals based on their interest and aptitude with the help of assessments and psychometric tools.
Jasmine Kuljit Bindra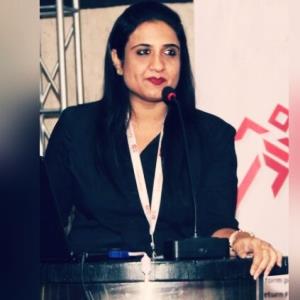 Ms. Jasmine, has been a Corporate Trainer / Faculty with premier Learning & Educational Institutions and various corporate houses , having extensive experience in developing customized training workshops based on the needs and profile of the participants.
In the last fifteen years, she has imparted learning to 100,000 plus individuals through more than 18000 platform hours across hierarchy levels.
Her key strengths and a differentiating skill is the ability to enhance the degree of audience engagement and learning experience through highly energetic and interactive methods. She has conducted training programs for students (higher education institutions) junior, middle and senior level employees from reputed Corporate Houses across various sectors (Information Technology, Retail, Oil and Gas, Consumer Products, Financial Institutions-Banking (PSU's, MNC Banks etc.) Manufacturing Industry, Service Industry across India
Few of her Organizations / clients trained include HDFC Bank, HDFC Life, IFCI, Bajaj Capital, University of Petroleum and Energy Studies (UPES), Maruti Suzuki.
Jasmine has successfully undergone the prestigious "Dale Carnegie Train the trainer Master class certification". She is certified to undertake Advance Level Skill Training for the Leadership Team (across Sales & Non Sales) from Development Dimension International (DDI). Apart from that she has also received Soft Skills and Facilitation skills certification from Turning Point training and Assessment Ltd.
Research Team
Shubhangi Sharma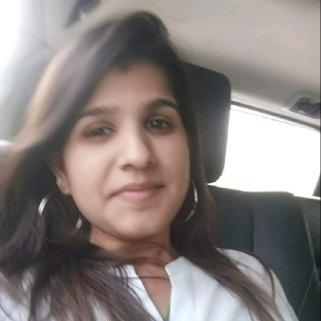 Shubhangi is M.A. in Clinical Psychology. She comes with a research background in many psychological projects undertaken during her work tenure with reputed mental health / development centers like Ganga Ram Hospital and Saksham Clinic, Max Hospital, Cankids Kidscan, Maynard Leigh, Saarthak Mental Health Services, Your Career Coach.
Garima Singh Tawtia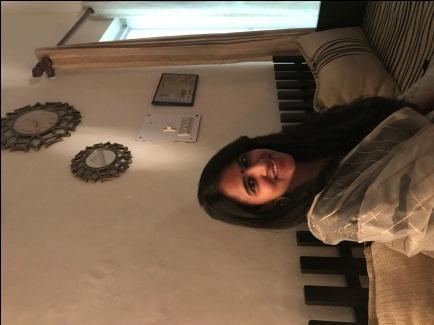 Garima is M.A. in Clinical Psychology. She is also a certified mindfulness trainer, certified Pranik Healer and a certified Chakra Healer. Garima comes with specialized skills of Prana Vidya, Chakra Meditation, Mindfulness meditation, Counselling , Psychodrama and Gratitude Therapy.
She also has a research background and have worked in many psychological projects undertaken during her work tenure with reputed mental health / development centers like Fortis Hospital, Satyam , Drug De-addiction Centre, Santulan, Psychiatric Centre.