Management Team
Arnab Mallik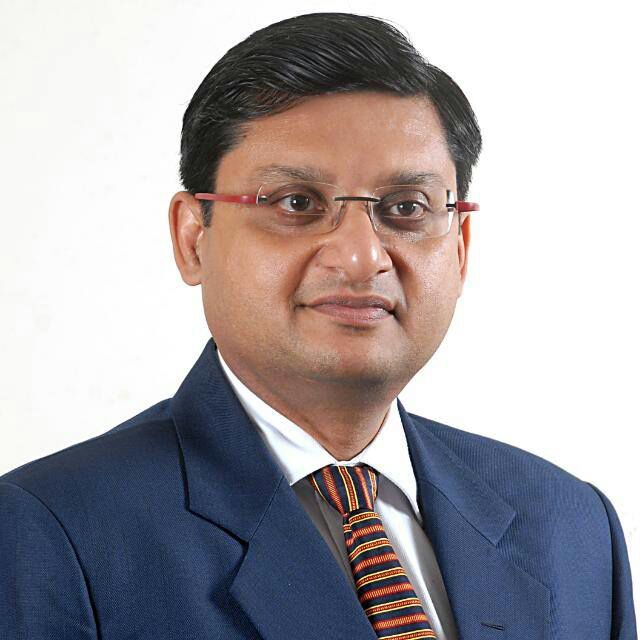 Arnab Mallik is a Statistics graduate from Presidency College and Management Post Graduate from IIM Ahmedabad. He has 27 years of Retail Banking, Insurance, Stock broking & Wealth Management experience in key top leadership roles with Fortune 100 Companies. Arnab has been part of government policy frame work of Indian Industry and Commerce at both state and central level policy framing. His key contributions have benefited and impacted the Indian Industry in many ways.
Arnab is a leader who has been a keen planner and an astute manager with flair for implementing new systems, streamlining operations, customer relationship management and proactive business planning. He is known for giving sustainable commercial and customer outcomes across a variety of organisations and assignments including scenarios involving, restructuring for growth, underperforming business turnarounds and productivity enhancements/efficiencies.
A transformational leader who has ensured a consistent stream of future leaders within the industry to take larger roles over time. Improvement through people empowerment in all business activities is one prominent trait, for which he is known within and outside the industry. He has inspired many personnel towards delivering extra ordinary results.
Dr. Shashwati Mohan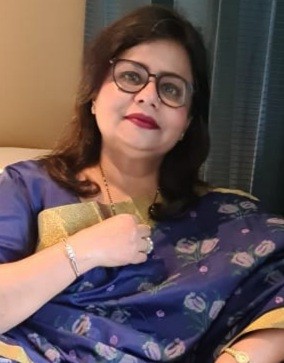 Dr. Shashwati Mohan is a Behavioural Specialist and Practicing Consultant, Doctorate & MPH from Delhi University and Management Post Graduate from Faculty of Management Studies Delhi, Shashwati has 25 years of functioning experience in both service and manufacturing industry. She comes with diversified management exposure in Strategic Planning, Marketing & Distribution, Human Resource, Learning & Development while working in Fortune 100 companies. She has worked in sectors of Hospitality / Textile / FMCG / IT / Health Care / Banking & Insurance.
Shashwati has also been imparting learning & education as guest faculty with prominent organizations / institutes covering an entire array of managerial, functional, technical, cultural, skill-based, interpersonal & motivational topics.
Knowledge Designer
Rajeev Bhadauria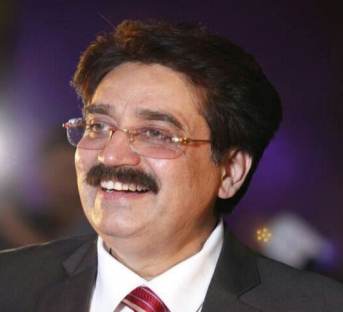 Rajeev is a rare blend of Industry experience and great thought leadership for the academic world particularly in its alignment with the "New Age Workforce".
A graduate from the Allahabad University he also holds a degree in Law from Allahabad University followed by a Two year course in Personnel Management and IR.
His special competence is in Organizational Governance and Leadership Exploration and Development exemplified with Agility to handle business turbulence in the post-Lehman times.
Rajeev comes with 30 years of experience as a rounded, mature and prolific Senior Business leader with experience in working with big and complex Corporates like NTPC, BSES (now Reliance Infra), Reliance ADA Group and Jindal Steel & Power Ltd.
He is a regular speaker on various National / Global Forums [CII, FICCI, AIMA, Management Schools-ISB / IIMs, FWA (Federation of World Academia)]on Human Resource Management, Leadership, Industry 4.0 – its implication to Manage VUCAWorld –Human Resource through creative / design thinking based initiatives, Mindfulness, BRR, CSR, Corporate Governance and Sustainability amongst others.
Besides being adept at handling complex HR life cycle processes, his key strength lies in helping create a vibrant work culture which inspires engagement of work force across levels from the shop floor to the Board rooms.....from the Militant 'Trade Unions to sophisticated 'Knowledge Work Force', through various initiatives related to HR domain, particularly in the L&OD space.
Yasmin Contractor
Educationist and Former School Principal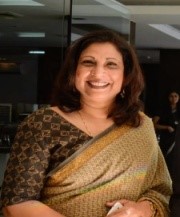 Yasmin Contractor has a distinguished career spanning 31 years in education out of which she was Principal of several schools for 23 years. She retired as the Principal of Summerfields School, Gurgaon and then worked as Advisor-Education with DLF foundation. A highly motivated educationist, she was the Secretary and later the Chairperson of the Gurgaon Progressive Schools Council (GPSC) and Gurgaon Sahodya till 2016. She has been a member of multiple committees at CBSE including the CBSE-affiliation School Inspection Committee, CBSE Heritage Education Committee, CBSE Committee on Values Education, and Observer for CBSE Training programmes. Currently she's advising various foundations on their education initiatives. She is also a member of managing committees in multiple schools.
A recognized Master trainer for CCE by CBSE, she regularly conducts various training programmes for the teachers and students on varied topics including Career Guidance. She is a frequent speaker and panelist at education summits and conferences. She also contributes to the world of education as a panelist on TV shows such as NDTV 24x7's "We the People".
She has been honoured with numerous awards for her contribution in the field of education and for the conservation and preservation of cultural heritage and environment. An alumnus of Lucknow University, she was educated in prestigious schools including St. Mary's Convent and Loreto Convent, Lucknow. She did her 'O' levels from the University of London and also holds a diploma in Journalism and Mass Communication, and an MA in Western History.
Kajal Lalwani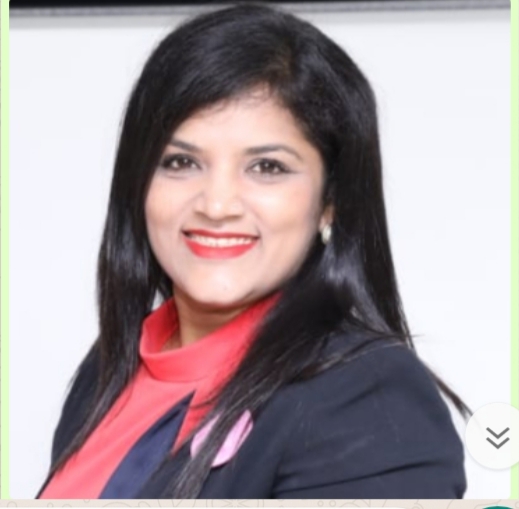 Kajal Lalwani is an image consultant and a certified counselor & soft skills trainer from reputed institutions like ICBI, Scottish Qualification Authority. She is also specialized in pre-teens counseling, personality & behavior development among children. She carries 20 years of work experience in the field of finishing school & personality finesse.
She comes with rich corporate exposure and her continuous association & work with organizations like FLO, MMA,TIE has won her many accolades and appreciation. Her work in the field of Image designing/development & management has earned her many prestigious clients in the Fortune 100 companies.
Kajal is a 'Mentor of Change' with NITI Aayog, Government of India as coach and mentor. She also advises higher education institutions/colleges for students' personal skills development.
Advisory Board
Vikas Mohan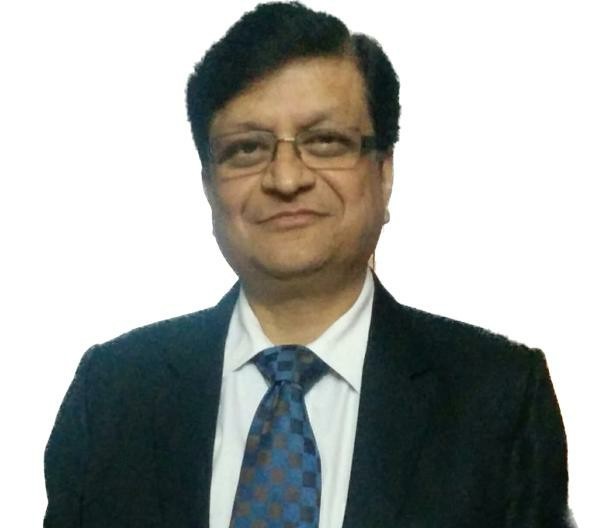 Mr. Vikas Mohan comes with 28 years of rich research experience in holistic learning and development among school children globally. He brings with him deep understanding of Indian and International education and learning business. He is a specialist in introducing innovative, enhanced, inclusive curriculum and learning for k-12 segment and has been associated with prestigious International educational workshops and education boards in India, UK and US.

Mr Mohan has inspired and introduced a large number of education solutions in India as well as abroad. He has been associated with multiple aspects in the domain of child development and learning.
Dr Rita Jain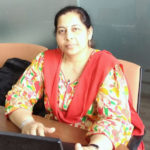 Dr Rita Jain is an Electronic Engineer & Doctorate from MANIT in VLSI & Embedded systems. She comes with a total work experience of 27 years. Dr Rita has been a part of Optel Telecommunication Ltd as a R&D engineer. She was Head Of Department in Electronics and Communication Engineering division with LNCT group. Since 2013, she has been an active member of Srijan which provides mentorship and is a platform for budding startups.
Rajeev Agrawal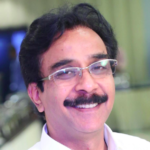 Rajeev Agrawal is a B.Tech in Mechanical Engineering from NIT Kurukshetra and Masters with Clinical Psychology (Gold Medalist). He is an Educator, Business Consultant and a successful Entrepreneur and an established industrialist from Mandideep. Rajeev is an eminent speaker and member of FICCI and CII. He is actively supporting an NGO named "Digdarshika Institute of Rehabilitation & Research". Rajeev is also a Holistic Learning & Development professional, Life Coach and a practicing psychologist.
Educators
Pooja Jain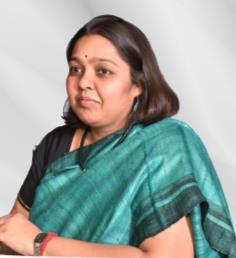 Pooja Jain is a keen explorer and learner of Applied Behavorial Sciences. She has been working in the areas of consulting, training & coaching interventions for learning, change & development at individual, team, leadership & organization levels. Her repertoire of Applied Behavioural Science methodologies include Coaching, Mentoring and Counselling using Appreciative Inquiry, JOHARI Window, Belbin Team Roles, MBTI, NLP, FIRO-B etc.
She carries a total experience of almost 20 years and her expertise lies in the areas of Leadership Assessment & Development, Design and implementation of selection and development processes (i.e. Talent Acquisition, Talent Management and Talent Development); Strategic Talent Management program for High Potential; Values at Work; Experiential Learning for behavioral trainings, aligning HR processes like PMS etc. She has till date assessed over 1000 senior leaders across various sectors and industries and more than 2000 management graduates and has been working as a Behavioral / Experiential Learning Facilitator both for corporates as well as management institutes.
In addition to all this she is a certified Career Counsellor and has a passion for Career guidance and Coaching. She has been providing career coaching to students and working professionals based on their interest and aptitude with the help of assessments and psychometric tools.
Abul Hashim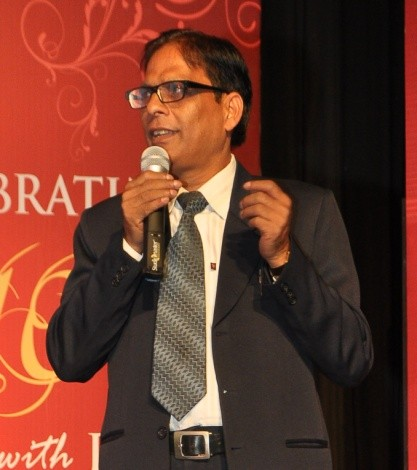 Abul Hashim is a highly accomplished Corporate Trainer & Motivational Speaker who holds an extensive work experience of 30 years in the field of Learning & Development, Sales & Distribution with fortune 100 companies.
He has trained about 1,00,000 participants across all levels starting from Front Line Executives to Senior Management. He has conducted over 2000 plus workshops.
He is a Certified NLP speaker, Professional Behavior Analyst, Six Sigma Green Belt & 5s Facilitator
Abul is an advisor on (BIMTECH) Birla Institute of Management and Technology Board for Leadership course design (Post Graduate Programs) and a guest faculty.
He is also a guest speaker / Faculty and has self-devised Young Leadership Program in Institute of Chartered Accountants of India (ICAI) along with BIMTECH.
He regularly conducts workshops for middle and senior level management for corporate groups like Hindustan Media Ventures, NTPC, GAIL, Sona Koya Steering, ICICI Prudential, HDFC Life, Radio Fever, Apollo Munich Health insurance & many more.
Hemant Chand Kapur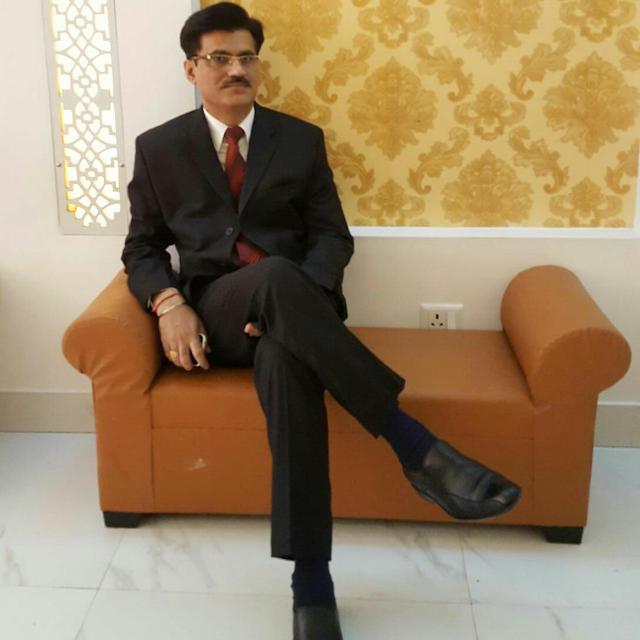 Hemant is a Holistic Learning & Development professional with rich experience of working in Fortune 100 companies.  An Educator and Business Consultant he has a rich experience of over 27 years in leading diverse initiatives.  An evolved leader who has a deep insight into intricacies of Financial sector Business, Establishing Distribution footprints, international tie-ups and launching learning & development verticals, Hemant has imparted learning to 180,000 plus individuals through more than 32000 platform hours across hierarchy levels. He has implemented various learning initiatives and training needs assessment programs across varied levels of management hierarchy.
Hemant has successfully helped organization to transform the critical business units and build sustainable business model, by establishing Root Cause Analysis (RCA) mechanism to understand success or causes for any deviation in the  business strategy. His expertise in Competency Mapping Skills to nurture & identify new leadership is a much valued tool. In the field of learning and development he is known for providing a unique learning experience to audience through an interactive and practical approach.
Jasmine Kuljit Bindra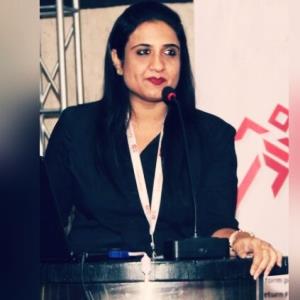 Ms. Jasmine, has been a Corporate Trainer / Faculty with premier Learning & Educational Institutions and various corporate houses , having extensive experience in developing customized training workshops based on the needs and profile of the participants.
In the last fifteen years, she has imparted learning to 100,000 plus individuals through more than 18000 platform hours across hierarchy levels.
Her key strengths and a differentiating skill is the ability to enhance the degree of audience engagement and learning experience through highly energetic and interactive methods. She has conducted training programs for students (higher education institutions) junior, middle and senior level employees from reputed Corporate Houses across various sectors (Information Technology, Retail, Oil and Gas, Consumer Products, Financial Institutions-Banking (PSU's, MNC Banks etc.) Manufacturing Industry, Service Industry across India
Few of her Organizations / clients trained include HDFC Bank, HDFC Life, IFCI, Bajaj Capital, University of Petroleum and Energy Studies (UPES), Maruti Suzuki.
Jasmine has successfully undergone the prestigious "Dale Carnegie Train the trainer Master class certification". She is certified to undertake Advance Level Skill Training for the Leadership Team (across Sales & Non Sales) from Development Dimension International (DDI). Apart from that she has also received Soft Skills and Facilitation skills certification from Turning Point training and Assessment Ltd.
Ravi Sharma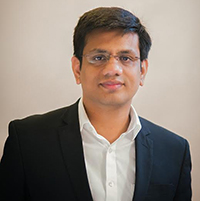 Ravi is a Business Economics graduate from Delhi University, a Behavior specialist of Applied Behavioral Sciences and International Post Graduate in Life Insurance from Institute of Insurance and Risk Management, Hyderabad. He has 15 years of Retail Banking, Insurance, Stock broking & Wealth Management experience in leadership roles with Fortune 100 Companies.
Ravi comes with rich working experience in Financial & Service Industry with Indian & International market exposure. Ravi is also a Life Coach, Holistic Learning & Development professional. Ravi believes in philosophy of "don't fish for them, help them learn fishing", hence enabling his audience/participants to reach out to a level where they can fulfill their aspirations. An Educator, Business Consultant and a successful Entrepreneur…Ravi in his business of Wealth Management is managing more than Millions of Assets. A passionate trainer par excellence, Ravi has trained employees of various Corporate and Educational Institutions
Technical & Business Team
Tushar Mohan
Partner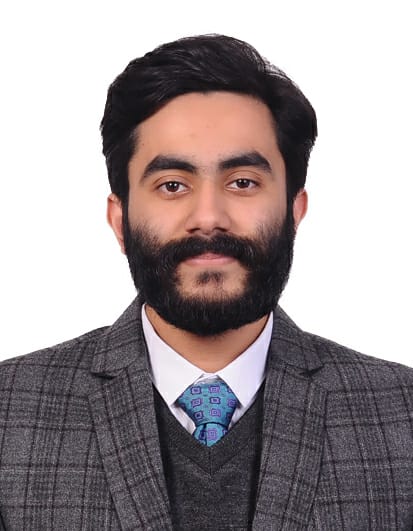 Tushar Mohan is a B.Tech in Electronics & Communications with additional qualification & certification in Data Science & Analytics. He also has strong business analytical skills. He is an avid believer in Occupational Safety and Worker health protection which is critical to productivity enhancement and increased workforce morale.
Vishal Bhardwaj
Project Partner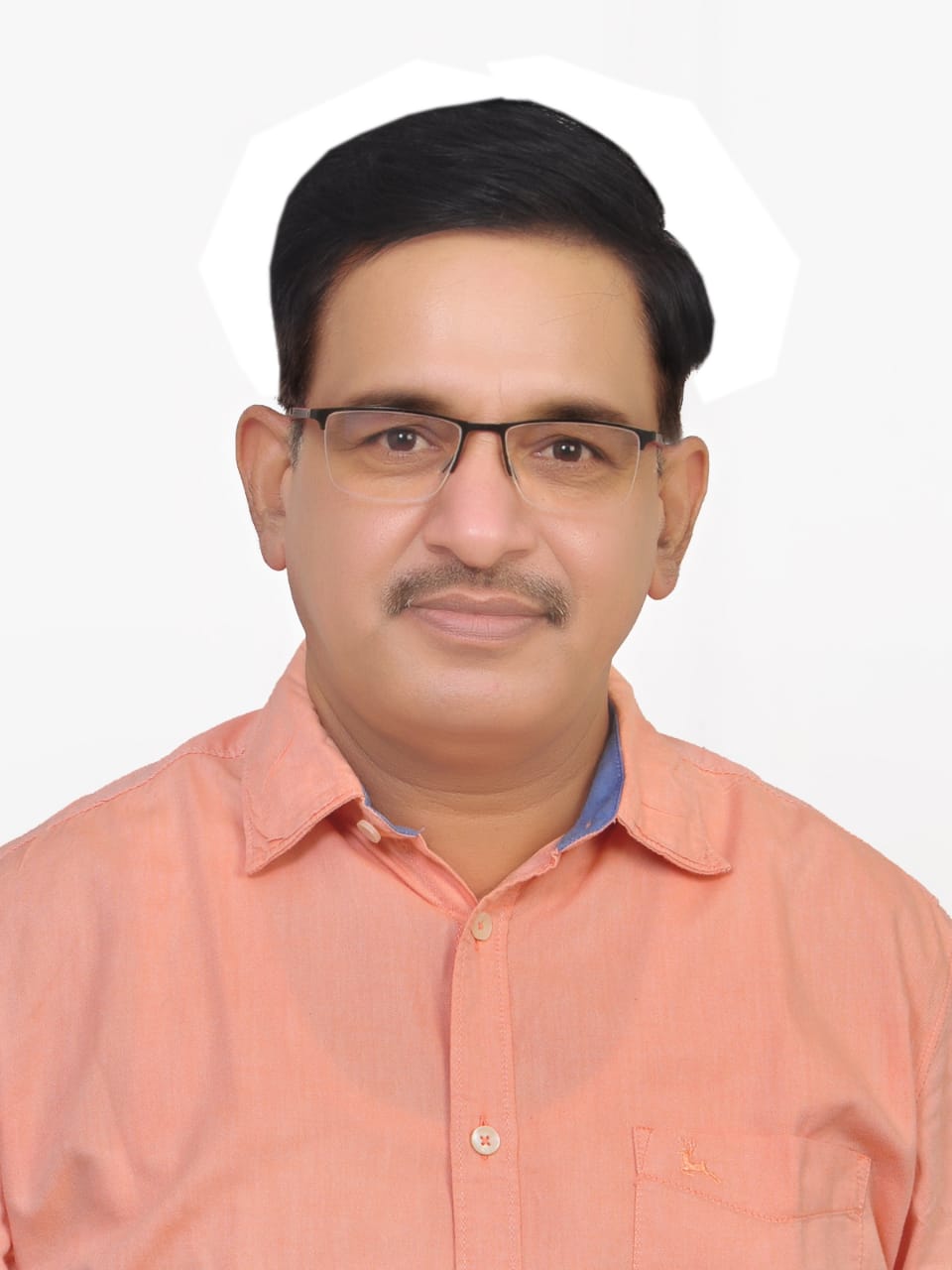 Vishal Bhardwaj is a successful entrepreneur with vast experience in the field of Construction and Allied areas. He comes with a progressive mindset and is always passionate about emerging areas, markets and opportunities. His understanding of the market from grassroot level has helped him grow leaps and bounds. Vishal is very optimistic and foresees large potential of our Students contributing to Nation's growth with the New Education Policy and Education 4.0.
Karnav Bishnoi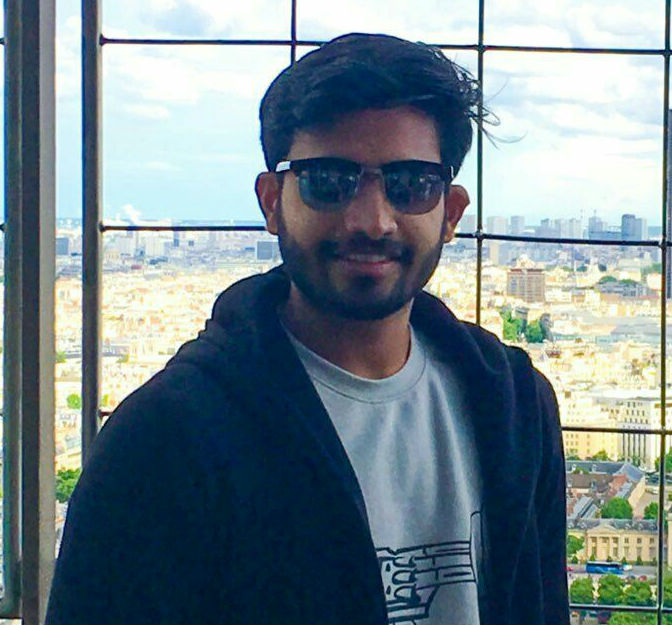 Karnav is a B.Tech in Civil Engineering and is highly passionate about Sports particularly shooting. He has participated in National & International Shooting Events & Championship and has won numerous medals for his splendid performance & dedication towards the sport. He strongly believes that setting up of good Sports Infrastructure in educational institutions and using good Sports Education tools & Methodology can help identify & nurture talent at a young age for further progression to the national mainstream.
Swapnil Tripathi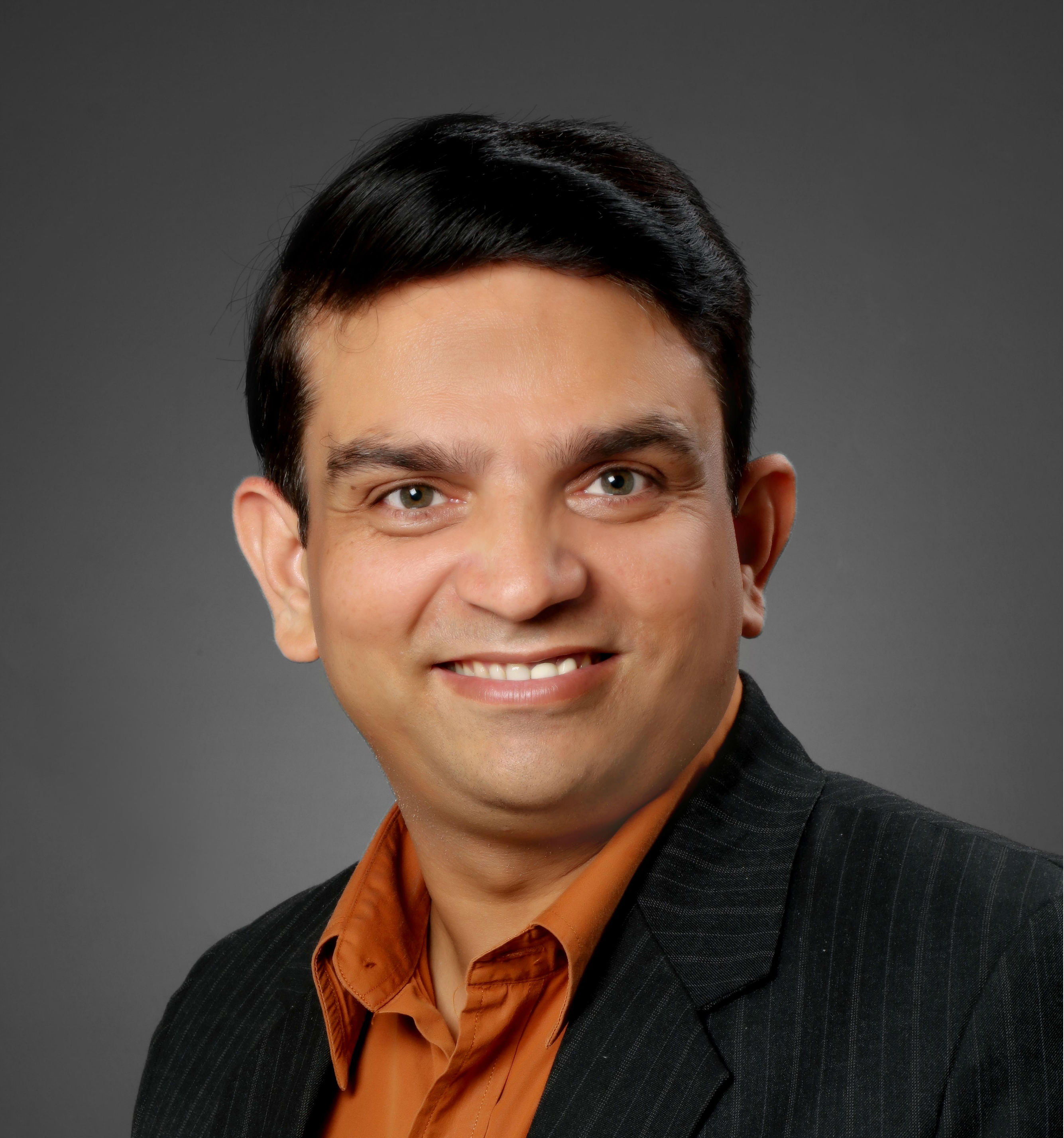 Swapnil is an IBS Hyderabad Alumni and has completed Digital Marketing certifications from Google, Facebook and Hubspot Academy. He comes on board with 16 years of rich working experience in Financial & Service Industry with leading Fortune 100 companies. Swapnil is an educator business consultant and Entrepreneur. He excels in the field of Digital Marketing, Business Planning, Sales Management and Distribution team building. He is also Founder and CEO of 'MySkill' which is a Digital Marketing and Start-up consulting company which has closely worked with brands like Facebook and Amazon. His team has successfully trained more than 1000 small business owners under Facebook's Boost your Business Program. His organization 'MySkill' has organized Amazon Trained E-commerce Specialist program in Madhya Pradesh.
Research Team
Shubhangi Sharma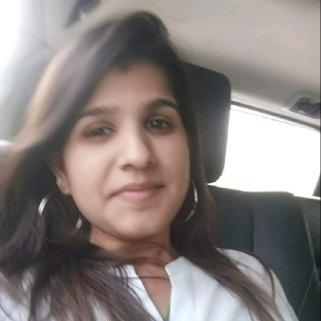 Shubhangi is M.A. in Clinical Psychology. She comes with a research background in many psychological projects undertaken during her work tenure with reputed mental health / development centers like Ganga Ram Hospital and Saksham Clinic, Max Hospital, Cankids Kidscan, Maynard Leigh, Saarthak Mental Health Services, Your Career Coach.
Garima Singh Tawtia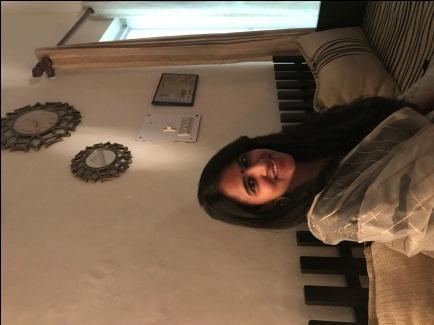 Garima is M.A. in Clinical Psychology. She is also a certified mindfulness trainer, certified Pranik Healer and a certified Chakra Healer. Garima comes with specialized skills of Prana Vidya, Chakra Meditation, Mindfulness meditation, Counselling , Psychodrama and Gratitude Therapy.
She also has a research background and have worked in many psychological projects undertaken during her work tenure with reputed mental health / development centers like Fortis Hospital, Satyam , Drug De-addiction Centre, Santulan, Psychiatric Centre.